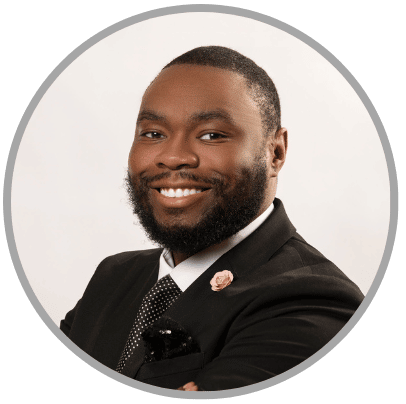 Nathaniel Moseley
Loan Officer | NMLS # 1410725 30 E Padonia Ste 206 Timonium, MD 21093
Nathaniel Moseley is passionate about empowering potential homebuyers by understanding each client financial needs while educating them to accomplish their home buying dreams. Nathaniel specializes in a wide range of loan products from Jumbo loans, 203K loans, FHA and more.
With Nathaniel's extensive background in the financial industry, he provides a consultative and analytical approach to the home buying process. He is eager to learn what your goals are and is confident he will seamlessly guide you through the entire process
THE REVIEWS ARE IN…

Sandra Kimbrough
20:56 30 Apr 23
My experience with Nate the mortgage guy has been awesome. I've sold and purchased a few homes in my lifetime, but I wish all my past housing transactions were with him as this one was. Nate is extremely attentive and very knowledgeable. His willingness to go the extra mile to ensure the comfort of his clients throughout the process, is second to none. I would recommend him to all potential home buyers young and old.

Nicole Bishop
14:42 26 Apr 23
Working with Nathaniel was a pleasure. He is professional, trustworthy and genuine. He was thorough and patient with all the questions we had and assured we understood the home buying process. The information he provided was invaluable. Nathaniel provided a time frame of when the process would be completed and he did not disappoint. I would highly recommend him and his team and look forward to working with him in the future.

Tonya Morant
02:10 26 Apr 23
Working with Nathaniel and the Direct Mortgage Team was a great experience. Nathaniel made the impossible happen by processing and closing my transaction in less than 30 days. He kept me apprised of the status of my account throughout the process and made himself available whenever I had questions. He provided top tier service.