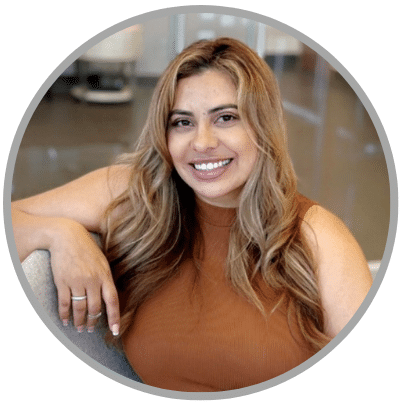 Vanessa Morales
Business Development Manager 1419 FM 1960 East, Houston, TX 77073
Vanessa Morales, Business Development Manager at The Yates Team of Direct Mortgage Loans, entered the mortgage industry in March 2021. Following a relocation to a new state, she made a career transition to a related field where her skills and experience seamlessly transferred. This move enabled her to grow professionally and embrace fresh challenges. 
Vanessa takes great pride in assisting families in realizing the American dream of homeownership. Witnessing the joy on her clients' faces during the closing process is immensely gratifying for her. She believes that the happiness they exhibit is the most rewarding aspect of her work. 
Outside of her professional life, she enjoys hiking, kayaking, and copious amounts of reading. As well as, sharing meals with close friends and family, and engaging in conversations about daily experiences, goals, and plans is something she cherishes. Above all, she has an immense passion for exploring new destinations through travel. 
Favorite quote: If the plan doesn't work, change the plan but never the goal.