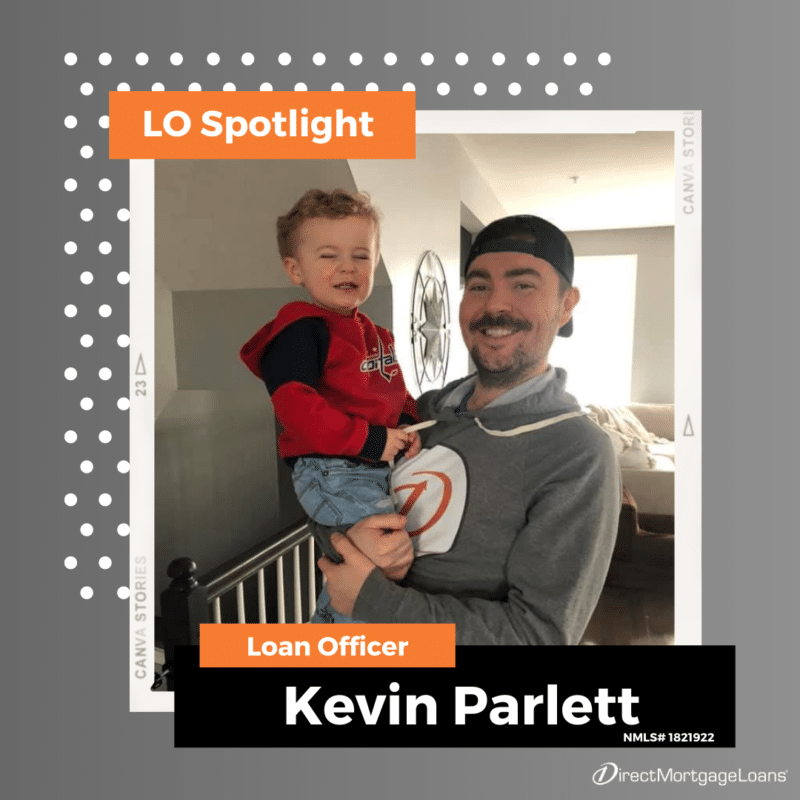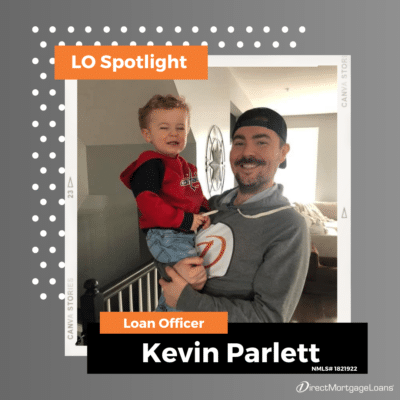 Kevin Parlett joined the mortgage industry only 2 years ago, but you wouldn't know it based on his everyday activity. Since joining Direct Mortgage Loans, Kevin has learned the ins and outs of the industry and has made it his goal to put himself in his client's shoes – especially first-time home buyers. "I bought my first home not so long ago, before I was in this industry, and I remember vividly all the questions I had, moments of uncertainty and frustrations." It is because of his personal experience that Kevin strives to make every client's mortgage experience as exceptional as possible.
The numbers don't lie! Since 2019, Kevin has earned 100+ 5-star reviews on Zillow. His clients happily refer their friends and family because they know that working with Kevin will lead to a timely, smooth, and communicative process.
Outside of work, Kevin is proud to support Harford Family House, and currently serves on the Next-Gen Board for Upper Chesapeake Hospital in Bel Air, MD. As a Bel Air native, Kevin's focus is on serving his local community and helping his clients find a house to call "home" in the area he has chosen to raise his family.
Kevin – Keep up the great work! You are on fire!