Processor, Kyle Jager began his journey in the mortgage industry eight years ago. When asked what he enjoys most about working in the industry he states, "I love helping people achieve their goal of homeownership. Having been through the mortgage loan process a few times myself, I always strive to provide my clients with top-notch service." 
Kyle joined Direct Mortgage Loans two years ago and has hit the ground running ever since. Specifically, he was just recently awarded the Processing MVP Award by his peers during our company-wide Recognition Meeting. 
When Kyle is not at work, he participates in a sand volleyball league. He also enjoys traveling and exploring, eating at new restaurants and breweries, and spending time with his girlfriend and his pug, Sir Wilfred!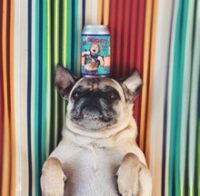 Kyle- We can't thank you enough for all your hard work. Your creative and innovative thinking has put you in a class all on your own. Keep up the amazing work. We can't wait to see what you accomplish next!