Approximately 70 volunteers gathered at the Loving Arms youth homeless shelter on June 12 to commit their time to rehabbing the home. Cindy Williams and her staff provides short-term shelter to children who otherwise live on the streets or couch surf with family and friends. Loving Arms is Maryland's only shelter which can house unaccompanied youth.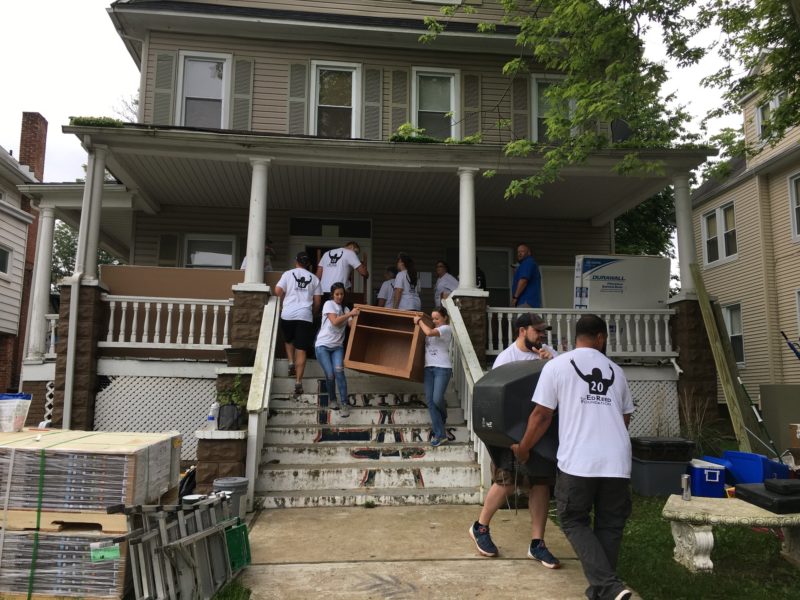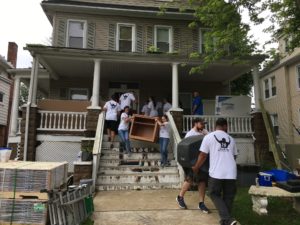 Direct Mortgage Loans announced this newly formed project, named Home Plate Project, with the Ed Reed Foundation and Maryland Home Team of Keller Williams. So what does the Home Plate Project mean to DML? Having a safe place to call home. We believe that everyone in our community deserves shelter and a place to lay their heads at night regardless of their situation.
Tasha Linton, Business Development and Relationship Manager, is excited to keep efforts going with Loving Arms. "I valued the time participating in the makeover of the Loving Arms home in Baltimore. I put myself in the shoes of the kids who do not have a safe place to stay and it only makes sense to help them and the generous people who make sure the Loving Arms home is open to all in need. The thought of a 12-year-old not having a home and no one to turn to weighs heavy on my heart. I can't help but roll up my sleeves and do anything that I can to fix up their safe haven."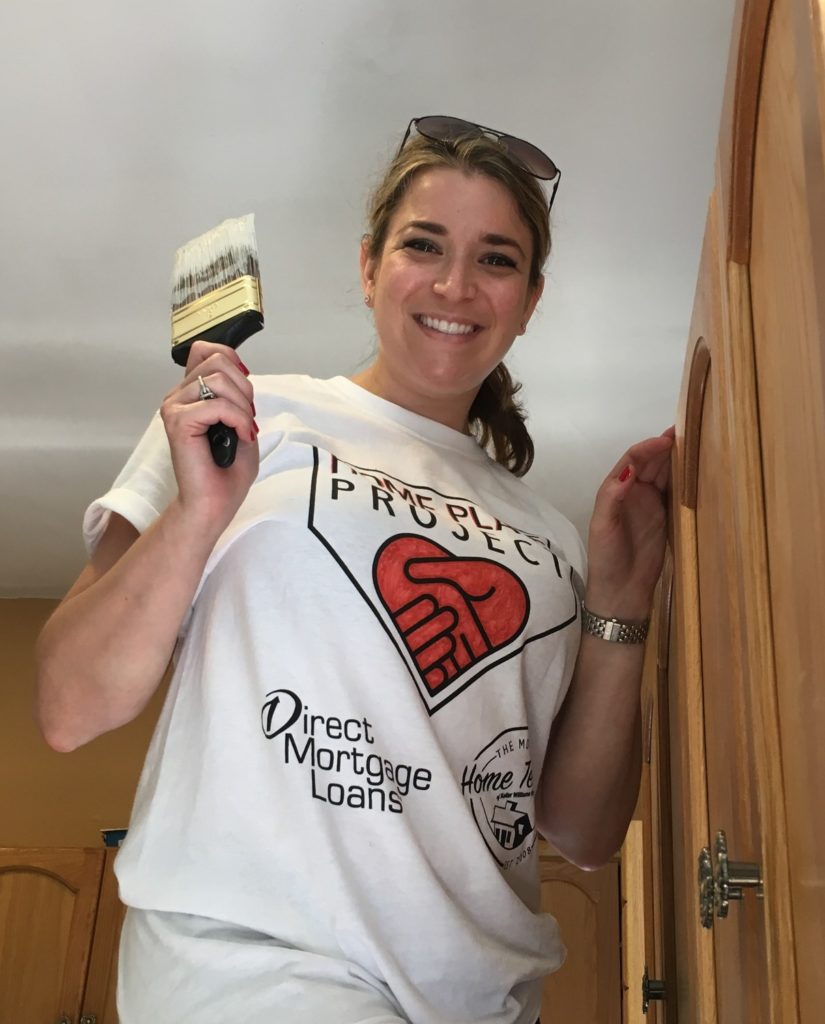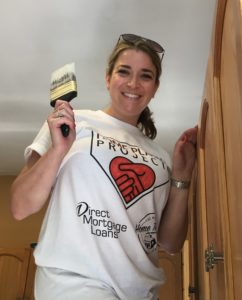 Volunteers started arriving at 7:30, excited to start the day. The entire home was emptied, floors removed, every room painted, new carpet and hardwood installed, holes patched, repairs completed, and furniture moved in and the house organized. Some volunteers stayed for 14 hours to make sure the work was complete. There is no greater blessing than giving back to others and serving your community. At the end of the day, everyone was dirty and tired, but hearts full.
"Direct Mortgage Loans is committed to serving our local communities by providing support and resources" says Erin Naylor, Compliance Officer. "As a mortgage company, we understand the importance of housing in a person's life. Through our efforts, we hope to improve the life for the children of Loving Arms".
A special thank you to Kim Stein for designing the Home Plate Project logo, Andy Cimino of Cimino's Office Furniture for supplying new shelving and file cabinets, Home Depot (Cockeysville), Penske for supplying a moving truck to keep the children's items secured during the day, Towson Hot Bagel for breakfast, Jimmy John's (Cockeysville) and Pizza Hut of Maryland, Inc. for lunch, Frito-Lay, Wegman's, AMC Theatre for an after-school movie for the kids, The Maryland Home Team, Ed Reed Foundations and Corner Unit Media. The day was a success because of all the helpful hands involved.
If you would like more information about Loving Arms, Inc., or how you can support their cause, please visit their website at www.lovingarmsinc.com or call 410-367-5869. For more information on Direct Mortgage Loans and our commitment to the community, please email jdesantis@directmortgageloans.com.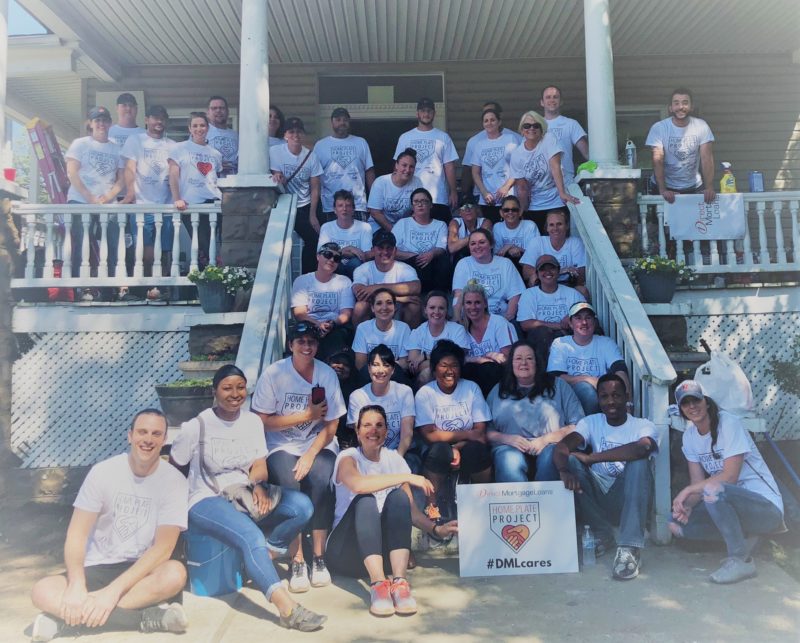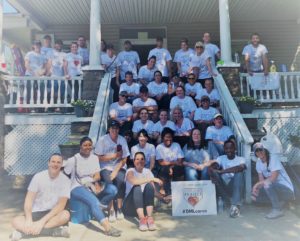 See the video from WJZ TV:
http://baltimore.cbslocal.com/2018/06/12/loving-arms-makeover/
and WBAL TV:
http://www.wbaltv.com/article/volunteers-spruce-up-shelter-for-runaway-homeless-children/21528685