Homeownership is wealth, and this is not just an assumption. According to the 2019 Survey of Consumer Finances, the average homeowner has forty times the household wealth of a home renter. The gap in net worth between homeowners and renters continues to grow.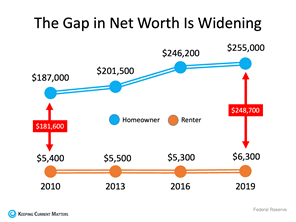 You may be skeptical about homeownership contributing to the wealth gap. The first assumption would be that homeowners already have larger incomes which allows them to save more and own a home. A study by First American shows that this is not the case; homeowners generally have greater net worth's than renters regardless of their income level.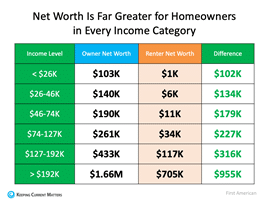 Another assumption may be that homeownership is not the factor that creates the wealth gap. According to the 2019 Survey of Consumer Finances, wealth attributes from housing in every income level.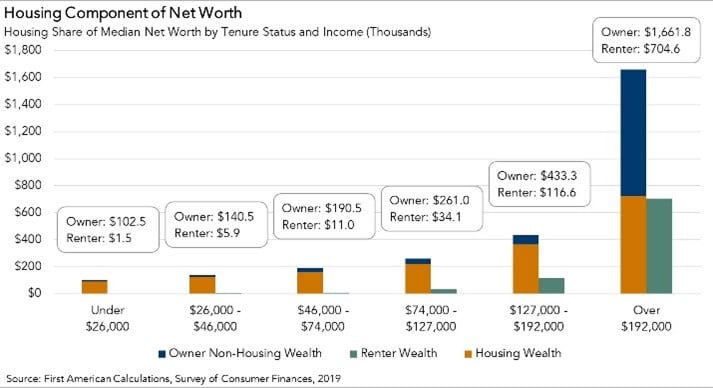 Benefits of Owning a Home
Aside from gaining wealth from homeownership, there are many other benefits. Fannie Mae released a survey that provided the top four financial benefits of owning a home:
Higher chance of saving for retirement.
A better investment plan.
The opportunity to be better off financially.
The opportunity to acquire and build up wealth.
What Does This Mean for You?
There is no doubt homeownership is a major factor in growing your net worth. Time and countless studies have been able to prove this. Now is the time to stop renting and buy your own home. Download the DML app to get pre-approved for your home loan.