It has become quite the topic today; "why is it so hard to find a house?" Many millennials, making up over one third of the homebuyer market, are settling down ready to buy their first home. The result, however, is many motivated buyers bidding on the same house, prices increasing, and many declined offers.
While the housing supply has been grappling with keeping up with the demand for about a decade now, 2021 has posed stakes more challenging than ever. This is not the best news for those buyers out there, so how can you put yourself in the best position possible to buy a home?
The Problem: Not Enough New Constructions
As Matthew Speakman, an economist at Zillow, said best, "there are fewer than three months of supply of homes on the market, the lowest on record since the turn of the century." Many people are selling their homes, so this breaks down to not enough new single-family homes being built.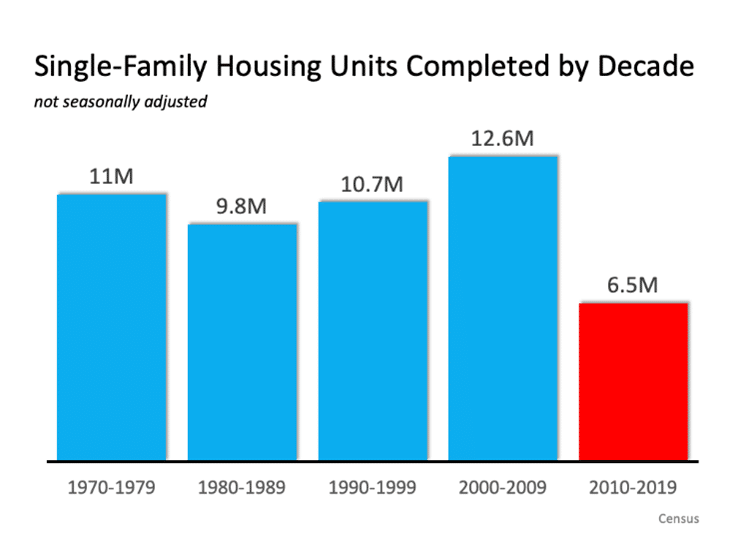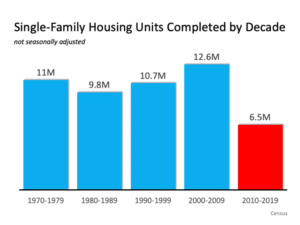 As you can see in the graph above, the lack of newly built homes in this decade is evident. The Vice President at Freddie Mac, Economic Housing and Research Division, vocalizes the outcome of long-term decline in the construction of starter homes saying, "that decline has resulted in the decrease in supply of entry level single-family homes."
Optimistic 2021?
Freddie Mac is estimating that we need to build nearly four million new houses to reach the current demand. Luckily, builders have been and will continue to be hard at work in 2021. As Danushka Nanayakkara-Skillington, associate vice president at the National Association of Home Builders, puts it, "there's a renewed interest in housing after people have been crammed into a small apartment or house during Covid lockdowns…New construction on single-family homes could exceed 1 million in 2021."
What This Means for You – Be Patient
If you're looking to buy a home this year, patience is key. A predicted home building boom could be right around the corner.
Connect with us to undergo a credit check and get a preapproval letter. This will make sellers take you more seriously when you make an offer. In a busy environment, this is HUGE.
Talk with us to select the right loan, increase credit score, and determine the right down payment. We are always eager to connect.
Be patient in this crowded market and do not buy a home you do not love!