Please help us congratulate our Marketing Director, Anna Tommasello, for being awarded our 2022 Mission, Vision, and Values (MVV) recipient. Direct Mortgage Loans' MVV award recognizes and highlights the individuals that truly embody the mission, vision and core values of our company. We would like to personally thank and recognize Anna for all the amazing work she does at DML.  
In 2017, Anna joined DML as a Marketing Coordinator for The Dobz Group. Upon joining, she knew the branch was in Bel Air, MD, but was surprised to learn that her commute consisted of 20 steps out her front door; she had been living next door all along. She had no idea since the town had not yet approved the office's outdoor signage. Additionally, she shared, "Being a member of The Dobz Group was an honor. They have such a close-knit team connection and truly welcomed me from the start!" 
Anna quickly climbed her way up the corporate ladder. After splitting her time between The Dobz Group and our Corporate office in 2019, she made a full-time move to DML's corporate marketing team in the fall of 2019. In 2020, she was promoted to Marketing Director and hit the ground running. 
From leading and hosting monthly DML masterclasses, supporting our branches and loan officers to win business, and handling anything and everything that has to do with marketing, it's a no-brainer as to why she was selected as the MVV winner of the year. Anna's extraordinary work displays that with hard work, passion, and determination, anything is possible.  
Outside of work, Anna enjoys spending time with her husband and two children, Lucas and Maria. Furthermore, she loves gardening and has a Mini- Flower Truck where people can book photoshoots!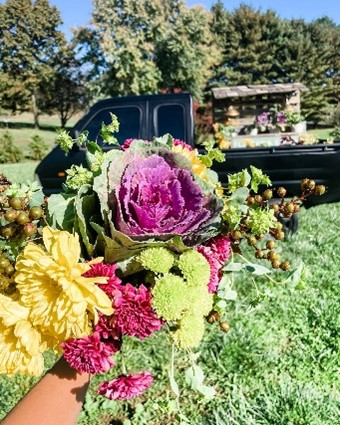 Anna- Your hard work and the positive energy you bring to work every day does not go unnoticed and we cannot think of anyone more deserving of this award. There are not enough words to express our gratitude for all the incredible work you have contributed to over the years. Congratulations on this award and cheers for many more years of success together!