Good news for current homeowners! You just received a major boost in the form of rising home equity. Home equity is the difference between what you owe on a mortgage and the value of the property. For example, if you owe $150,000 on a mortgage loan and the house is worth $200,000, then you have $50,000 in equity!
According to Keeping Current Matters, due to low housing supply and high buyer demand, home values are on the rise. When there are not enough homes available to meet high buyer interest, bidding wars occur and drive-up home prices. As home values climb, so does your equity! Furthermore, the average annual gain in equity was $55,300 per borrower; more than two times the gain from a year earlier according to CoreLogic.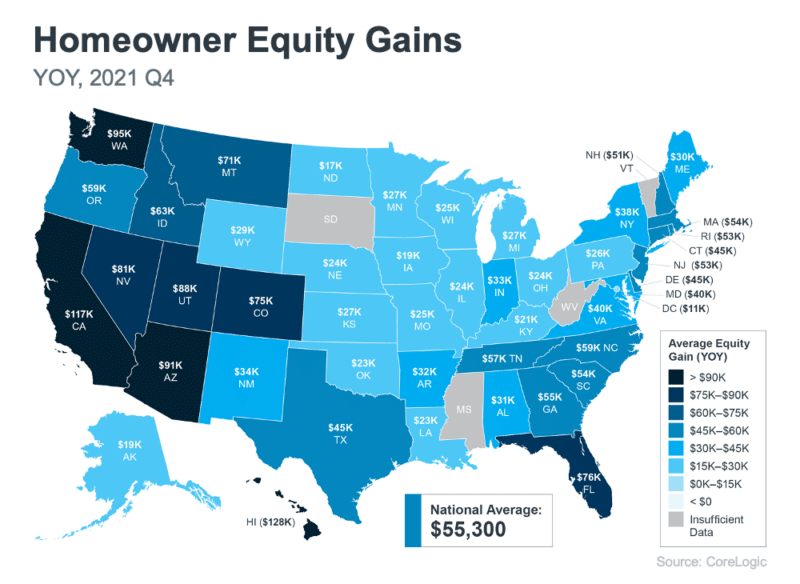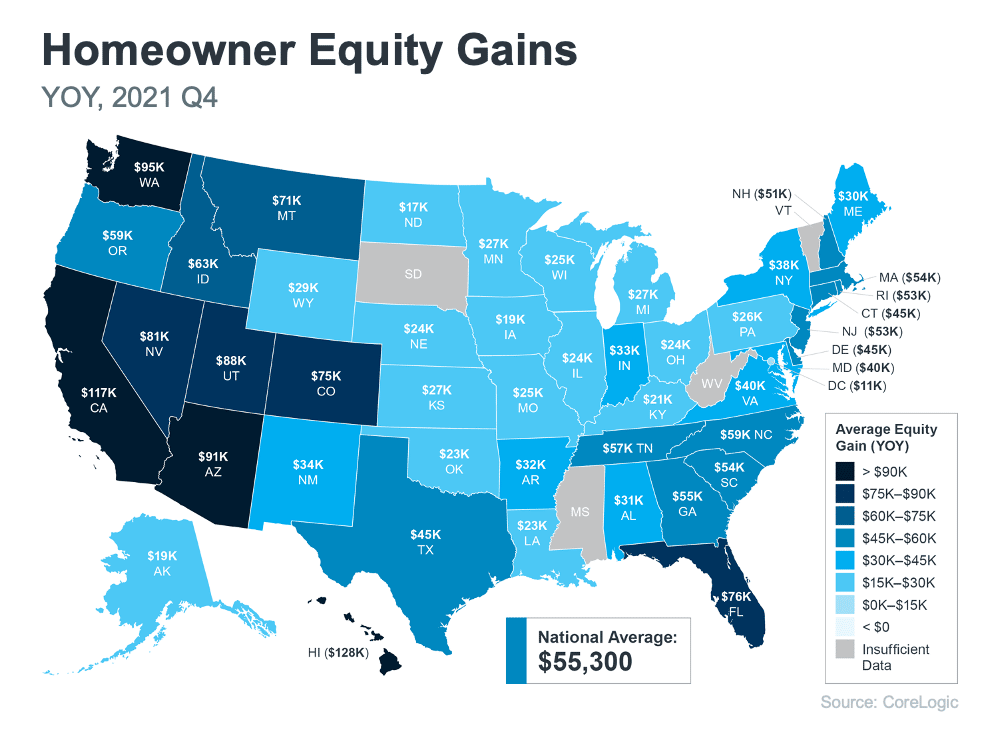 What This Mean for Homeowners
With the rise of homeowner equity gains, it may be smart to consider the following options!
Home Equity Line of Credit (HELOC): A HELOC is a line of credit secured by the equity of your house. This provides the borrower with a revolving line of credit. Typically, you can borrow up to 85% of the value of your home minus what you owe. As you repay the outstanding balance, the amount of credit is re-established. Learn if this option is right for you by reading our blog HELOC vs. Home Equity Loan!
Cash- Out- Refinance: A cash-out refinance allows you to pull cash from your home's equity. The new loan amount will be greater than the amount you owe on your house, so the difference is paid out after closing. Read more to learn about the benefits of this option on our blog Great Reasons To Not Let Interest Rates Discourage You.
Equity Gains Towards Down Payment: If you're planning to make a move, then you can use your increased equity towards a down-payment on your next home purchase.
Connect with one of Direct Mortgage Loans' expert Loan Officers to learn more about your personalized mortgage solutions. We would be happy to answer any questions you may have about the variety of loan options we have to offer!