When you submit an offer on a home, a cover letter could make your offer stand out. This may help the seller to focus on the details of your offer, in hopes they will better recognize why they should accept your offer. We are going to look at why you should add a cover letter and what contents should be included.
Why You Should Submit a Cover Letter with Your Home Offer
Every seller is different, however, you can structure your cover letter in a way that appeals to each of them. A seller that is interested in just the facts, you might assume they will accept the highest offer and quickest closing date. Therefore, they may not be too interested in a personal message from you. Nonetheless, your cover letter will include a detailed list of your offer, making it clear and simple for them to understand. They will feel respected by you and your effort, and they will be able to make a firm decision.
Note: Don't assume every seller just wants the highest amount of money for their home. Some sellers are more people-oriented and will want to assure their home goes to someone they trust. In this case, they will appreciate the bullet-pointed facts on your offer. However, they may care more about your personal message. Let the buyer know how much you love specific parts of their home and why this home benefits you and your family.
What You Should Include in Your Home Offer Cover Letter
It is important to structure a thoughtful cover letter that hits both types of sellers while not being one-sided. It is helpful to include information that will cater to the seller's personal home selling situation. For example, if they are still searching for a new home, let them know that you are willing to move in later, and that you are not in need of a quick move-in date. Your cover letter should include the basic facts about your offer. As well as a thoughtful personal message explaining the positives about their house. For example, you may say that this house is in the perfect school district for your children, and you love the open kitchen, as your husband is a chef.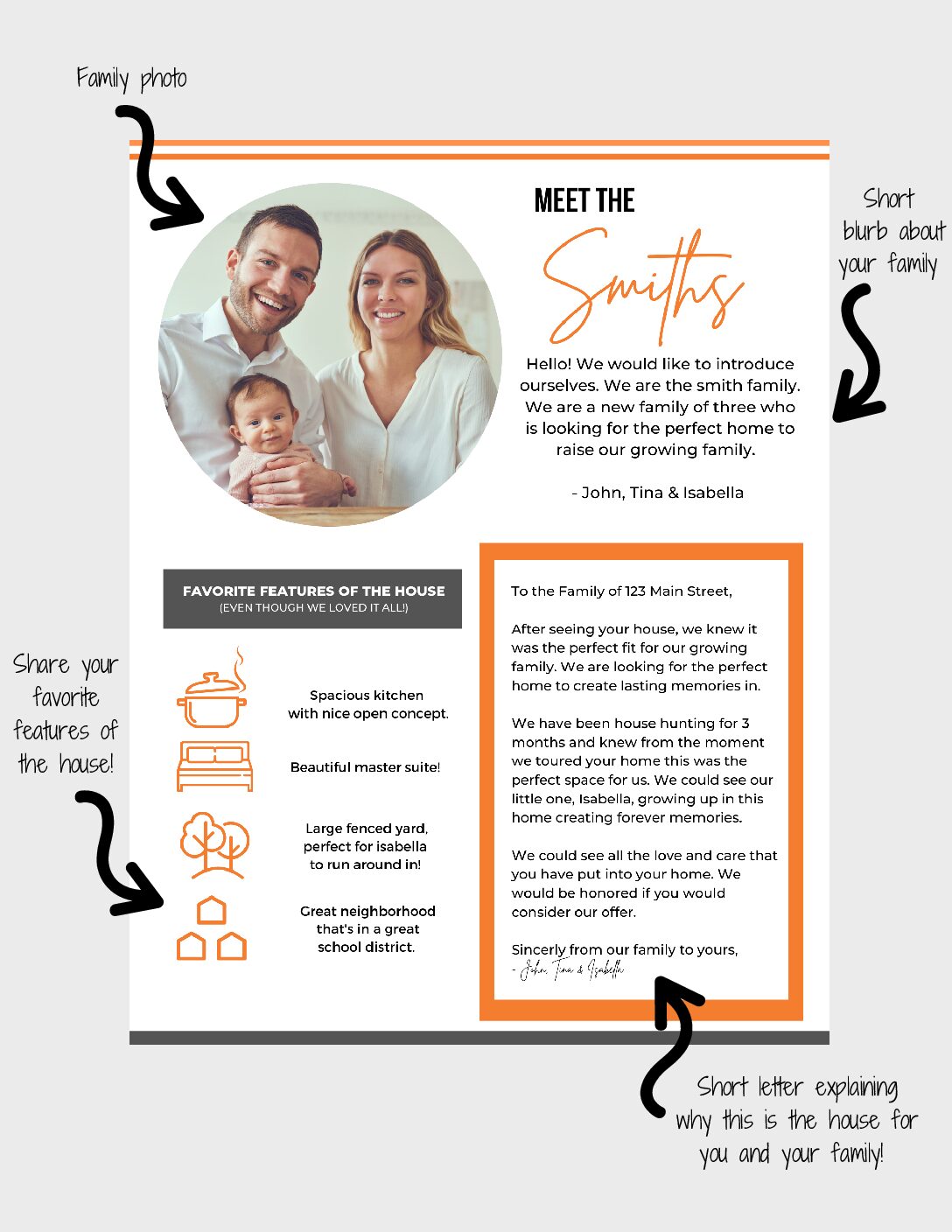 Takeaway
A cover letter can make your offer clear and add a personal touch to it. Make sure to consider a well-written cover letter when putting an offer on a home you desire.