May is Mental Health Awareness Month. Direct Mortgage Loans understand just how important it is for someone to have a calming and peaceful space to call their own. Conversely, many struggle with creating a home that promotes mental health. Here are a few ways you can create a home that promotes mental health!
Keep it Clean & Decluttered:
A clean home is a happy home. Let's be honest- it's hard to relax when there are mounds of clutter constantly reminding you of chores that you have to tackle. One of the best ways to keep and maintain a clean home is to declutter your space. Check out our blog with Decluttering Tips to help you stay organized and take control over your home's organization!
Lighting:
According to Raleigh Realty, natural light is proven to help boost your mood and energy levels. Therefore, it's important to utilize the natural light from sources like your windows, to let sunlight in. Alternatively, you can also opt for LED lighting with similar benefits that mimic the hue of natural sunlight!
Consider Color:
The color of one's home can have a significant impact on a person's mood. According to Southern Living, utilizing color can help create a soothing environment in each room of your house. Here are a few colors to consider incorporating that can help boost your home's mood!
Add Plants:
House plants have a way of livening up space and have been shown to boost your mood and eliminate air pollutants. Looking to create a healthier and happier home but don't have a green thumb? Check out our blog, Houseplants for Beginners, to learn which plants would be best for your space!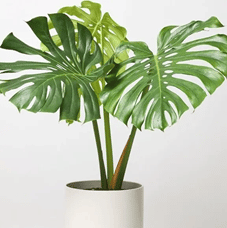 The best time for a new beginning is now! We hope our ideas inspire you to create a happier and healthier home. If you or anyone you know is looking to purchase a home, connect with one of our Direct Mortgage Loans Loan Officers today!