What kind of loans are available for veterans?
Veterans Administration loans, commonly called VA Loans, are typically the most popular type of home loan for veterans. There are many benefits to this type of loan, and it is available to active military members, non-active military members, as well as retired military members. Moreover, VA Loans are partially backed by The Department of Veterans Affairs and require no down payment. Those who qualify for this type of loan can use it to purchase a primary residence or refinance a mortgage that already exists.
Debunking Common VA Loan Myths:
The VA loan program is well-known to most people. However, there are many misconceptions associated with VA Loans that you should be aware of. The most common VA Loan Myths include:  
Myth 1: You can only use a VA loan once. 
TRUTH: The VA loan is a lifetime benefit. You can even use it more than once, and at the same time. 
Myth 2: VA Loans take too long to close. 
TRUTH: VA Loans close just as fast as conventional loans. 
Myth 3: You can only have one VA Loan. 
TRUTH: A VA Loan can only be used to purchase a primary residence. In the event you decide to move from your first home, you can keep the first home with your VA Loan, and rent it, or you can use the home as a second home. 
Myth 4: The VA appraisal process can be a nightmare. 
TRUTH: The VA appraisal process does not really differ from your average FHA appraisal process. Conventional appraisals and VA appraisals are vastly different. 
Myth 5: VA Appraisals tend to undervalue homes. 
TRUTH: ALL appraisals are influenced by subjective judgments and statistics from comparable homes. 
Myth 6: VA loans are risky. 
TRUTH: VA Loans have the lowest foreclosure rate of any type of mortgage. 
Myth 7: If you've filed for bankruptcy or have had a foreclosure, then you won't be able to obtain a VA Loan. 
TRUTH: This is only true if the bankruptcy occurred in the past two years from the time of your loan application. 
Myth 8: VA loans have higher rates.* 
TRUTH: VA Loans are backed by the government and government loans tend to offer the lowest rate available on the market. * As a "thank you" for your service, your VA Loan eligibility means you can save money over the life of your loan, simply by locking-in a lower interest rate. 
Myth 9: All lenders offer VA loans. 
TRUTH: Lenders must be approved directly by the VA to offer VA Loans.
Veterans looking to utilize a VA loan must receive a VA Home Loan Certificate of Eligibility to ensure they are truly eligible for this type of loan product. Here are the requirements to qualify, if any apply to you, then you are eligible for a VA Loan!  
Served 90 consecutive days of active service during wartime.  

 

Served 181 consecutive days of active service (not during wartime).   

 

Have 6 years of service in the National Guard or Reserves.   

 

A spouse of a service member who passed away during duty or a service-related disability.   

 
There are also additional factors that could qualify you for a VA loan. 
Served from November 1, 1955 (Vietnam War Era).  

 

A service member or veteran mobilized to perform full-time National Guard duty for not less than 90 cumulative days, including at least 30 days consecutively.  

 

A veteran, service member, or certain surviving spouse with VA-guaranteed home loans in areas that the President declares are major disasters and your residence has substantial damage. 

 
How to Apply for a VA Home Loan
1. Find a VA-Approved Lender: Find a lender that the Department of Veteran Affairs approves for issuing VA Loans. At Direct Mortgage Loans, we can offer VA loans to those who meet the eligibility criteria.  
2. Obtain a Certificate of Eligibility: For pre-approval, we will need your certificate of eligibility. This information will verify your eligibility for a VA loan based on your service history. Typically, this only takes a couple of minutes and can be done online through the VA e-benefits portal.  3.
3. Apply for a VA Home Loan: Now you're ready to apply for a VA home loan! During the application process, your lender will verify your income, credit, and employment using the VA financing requirements. Typical documents needed include:  
Tax Returns

 

W2's (past 2 years)

 

DD124

 

Rental History

 

Employment Verification

 

Driver's License
4. Find a Home: Finally, shop for your dream home with a real estate agent. When you find a home you like, submit an offer. If your offer is accepted, then you and your lender will issue a loan estimate. All you have left is the underwriting and pre-approval process.  
Can Veterans get FHA loan?
Typically, VA loans serve more beneficial to veterans, however, FHA Loans can be a great alternative option. Although VA loans and FHA mortgages have many traits in common since they are both government-backed mortgages, they are not identical. FHA Loans are governed by The Federal Housing Administration, and offer flexible guidelines for borrowers with limited down payment funds and an imperfect credit history. Here is a snapshot of an FHA loan so you can consider all your home loan options and choose the mortgage that fits your needs.   
Low Down Payments:

As little as 3.5% down will work in most instances, and 5% covers most others.

 

Higher Loan Amounts:

In some areas, FHA maximums can exceed conventional loan limits. 

 

Lower Total Cash-to-Close:

Sellers can help pay closing costs, and borrowers can receive gift money toward their down payments.

Streamlined and Cash-Out Refinancing:

Subsequent refinancing can be far easier and more lenient than with conventional loans. 

 

Purchase & Rehab Financing:

The FHA 203k loan can be a great option for the purchase of homes needing anything from a quick spruce-up to major remodeling. 

 
PMI (Private Mortgage Insurance)

: Private mortgage insurance (PMI) is not cancelable.  

 

Not Condo Friendly:

Many condominiums do not qualify for an FHA loan.

Owner-Occupied

: FHA loans cannot be used to finance a second home, a rental property, a vacation home, or an investment property.

Loan Limits:

FHA loan limits differ from state to state. 

 
What is the difference between a VA direct loan and a VA-backed loan?
With a VA-backed home loan, The U.S. Department of Veteran Affairs will guarantee a portion of the loan you get from a private lender. Therefore, since there is less risk involved for the lender, it is typically easier for eligible borrowers to qualify for this type of loan. VA-backed purchase loans can help you buy, build, or improve your home.   
On the contrary, a VA direct home loan is backed completely by The U.S. Department of Veterans Affairs. This means the borrower will work directly with the VA to apply for a mortgage loan. Specifically, The Native American Direct Loan program (NADL) is a VA direct home loan available to veterans who are Native American, themselves, or their spouses.  This program can help obtain a loan to purchase, build, or improve a house on federal trust land.  
Additional types of  Home Loans for Veterans
VA Interest Rate Reduction Refinance Loan (IRRL):

The

Department of Veterans Affairs (VA) Interest Rate Reduction Refinance Loan (IRRRL) can be used to refinance an existing VA loan to lower the interest rate. The funding fee for the IRRRL is reduced to .5% regardless of service history or prior usage. 

 

VA Cash-out Refinance:

A VA-backed cash-out refinance loan lets you replace your current loan with a new one under different terms. Additionally, you can take

cash out of your home equity to pay off debt, pay for school, make home improvements, etc.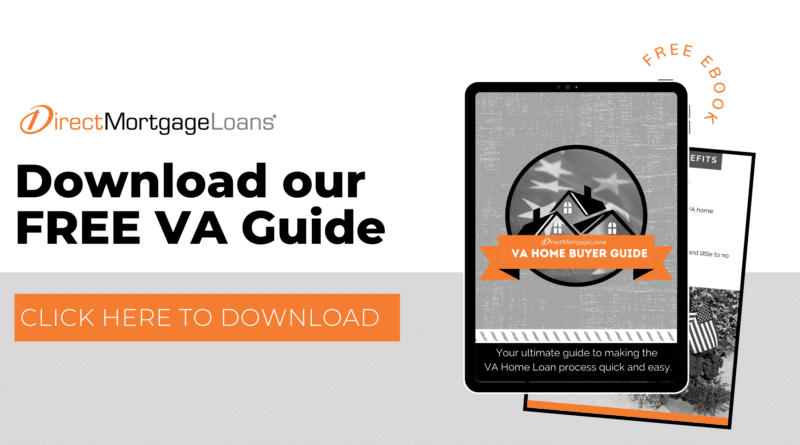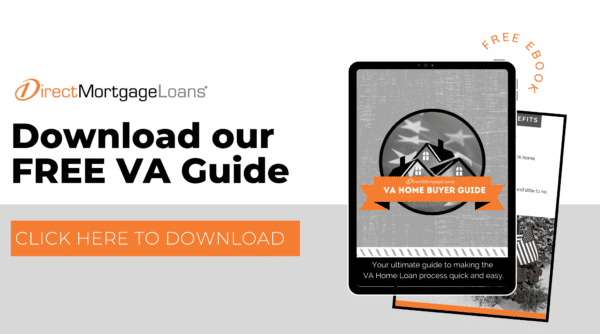 Eligibility and approval is subject to completion of an application and verification of home ownership, occupancy, title, income, employment, credit, home value, collateral and underwriting requirements. Direct Mortgage Loans, LLC is licensed in Maryland. Direct Mortgage Loans, LLC NMLS ID# is 832799 (www.nmlsconsumeraccess.org). Direct Mortgage Loans office is located at 11011 McCormick Rd Suite 400 Hunt Valley, MD 21031. This is a paid endorsement. Equal housing lender. 
*Rates subject to change.